Welcome to the Ubuntu Wikia
Edit
This Wiki is about all Ubuntu-related topics, including comparisons with other Linux distributions. Some content (usually large tables like that here) may be better viewed in Monobook mode, which can be accessed by creating an account, logging in, going to "my preferences" and changing Layout to "Monobook".
Describe your topic
Edit
Ubuntu is a free and open-source Linux distribution created, developed and maintained by Canonical Ltd, a UK-based company. It and its descendent, Linux Mint, are the most popular Linux distributions for desktop and laptop computers. This Wiki is dedicated to Ubuntu and to a lesser extent, Linux in general.
Latest activity
Edit
Photos and videos are a great way to add visuals to your wiki. Find videos about your topic by exploring Wikia's Video Library.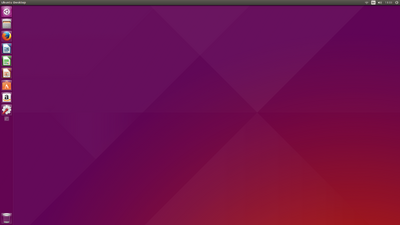 Ad blocker interference detected!
Wikia is a free-to-use site that makes money from advertising. We have a modified experience for viewers using ad blockers

Wikia is not accessible if you've made further modifications. Remove the custom ad blocker rule(s) and the page will load as expected.